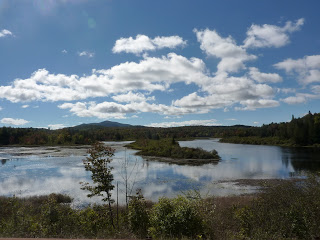 Karla: It's paradoxical. I want to get this ride done and to make it last. We are so near completion, so close to reaching the goal, there's a strong drive to get it done; but I wish time would slow down. I remember saying to Dave Klug as he was driving us to the start of the ride," In the blink of an eye it will be over and we will be pulling back into our driveway." I can see that moment coming and I want to put my full attention to what remains. These last few days have been spectacular. Not just because of the glorious Fall in which we're immersed, but because it is all suffused with  powerful emotions. Theses final days seem to embody what the trip was all about. The beauty of nature, the warmth of strangers, the excitement of new horizons,  the challenges both physical and emotional, and the fulfillment of commitment. I really want to savor the last few days. Although, why be a piggy? I have had 95 days of fantastic experiences to savor! It would be very difficult to improve on what I've already seen and done. On the other hand, there are three days of unknowns ahead…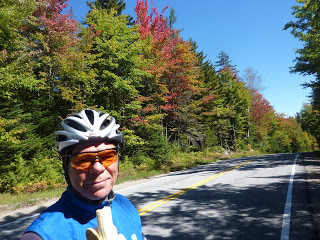 Autumn  approaching in the Adirondacks.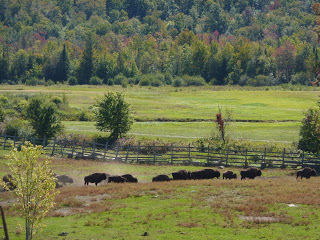 Our second sighting of bison and it is in New York!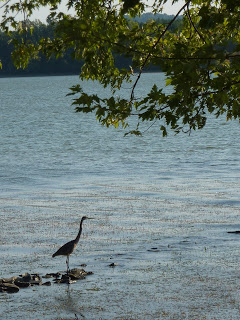 Our companion across the country.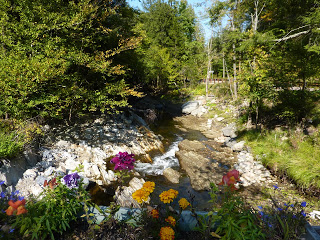 On the way to Middlebury Gap, Vermont.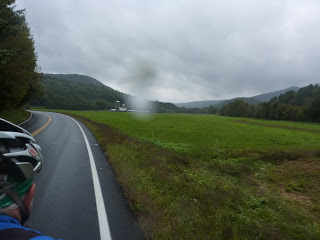 The rain only got worse this day and we made it a total of 17 miles before  checking into a B&B.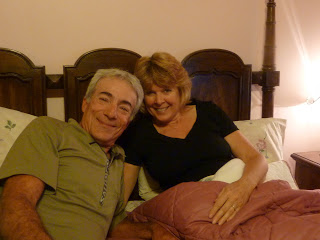 It was serendipitous to have stopped where we did because  our paths crossed with Bill, another biker, and Laurel.  A super couple from Colorado with whom we really hit it off.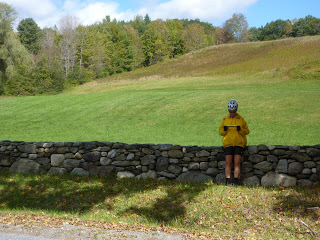 I took a quick break on a typical New England dry-stack fieldstone wall.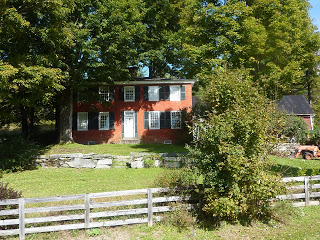 A house style we have seen daily.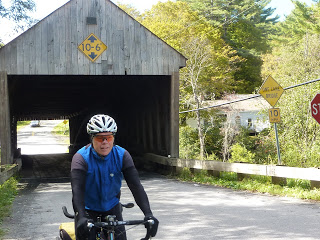 Our only covered bridge.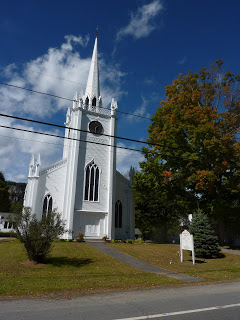 Again, so typically New England.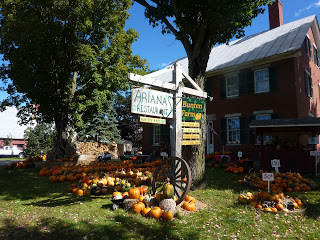 Check out the stacked wood in the background, ready for winter.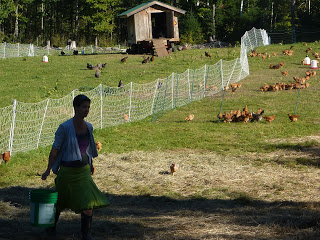 This is what free range chickens really means. You should have seen how fast  they could run once she started  throwing out the feed.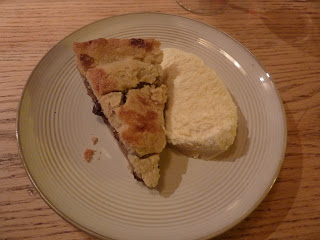 Seriously great apple pie made with Cartland apples grown in New  Hampshire.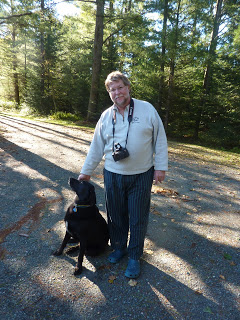 Dave is an old biking buddy of Scott's who invited us to stay with him.  His parents brought dinner over, including  the  above pictured pie which his dad, Mitch, made. Wonderful time and great hospitality at the end of a 73 mile, 4,600 foot elevation gain day on the bike.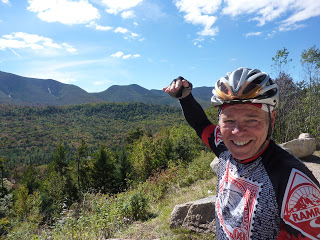 A great view on the way up the Kancamagus Mountain or Kanc as the locals call it.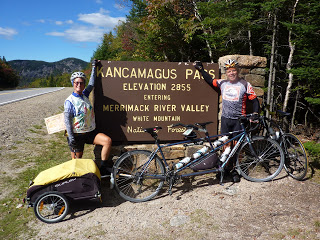 This was that big spike on the map profile. The last big challenge of the trip.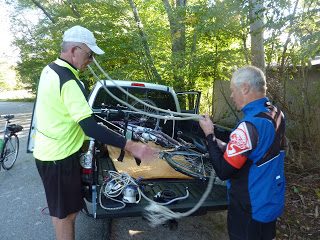 Another new friend named Bill whom we met back in Minnesota. He  lives in New Hampshire and rode up the opposite side of the Kanc to meet us at the top and ride down again. Then he drove us to his house for an overnight .We had a blast with him and his wife Linda.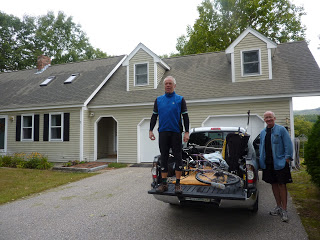 Bill even drove us back to the spot on the route where we diverted to go to his house.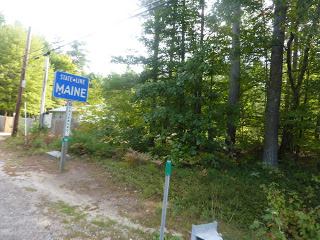 We enter the last state. Can it be possible our trip is almost over?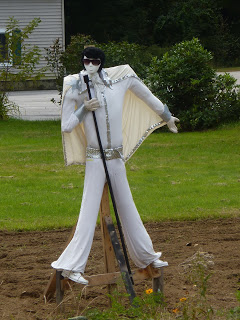 Maine, it's a cool place.