Karla: There is a great aspect to riding for endless, uninterrupted miles through the raw beauty of nature…the opportunity to notice and reflect upon the little things. Like the fact that the big vein on top of my shin looks like the tortuous course of the upper Mississippi River (think George Hincapie) or that the squeak of my saddle sounds like the opening measures of the William Tell Overture. But, seriously – I do appreciate the chance to ride through nature and I try to conjure up the feeling of it being endless by being only in the moment while on the bike. No thoughts of anything but what I see, hear, smell and feel against my skin. For days it has felt as if we have been floating over the miles and I have been lost in the simple routine of ride, find food and shelter, then ride again. Before we left, Scottie had talked about how one just gets into the routine of it and now I am in that space. I love having nothing to worry about but the basics and being able to just melt into the natural surroundings. It's a strange sensation feeling more at ease on the bike on a back road than navigating through the daily complexities of the civilized life, even in a small town. In fact I was feeling a little cranky yesterday just having to organize myself and get a few simple chores done on our rest day in Escanaba, population 12,000! I'm already thinking ahead to how difficult the transition is going to be at the end of this ride. And there are only 33 more riding days left. Sounds crazy, but that does not sound like a very long time to me right now!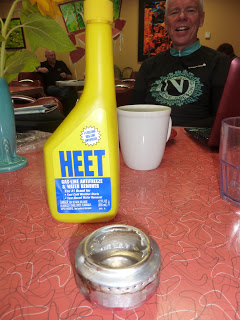 This is the minimalist's stove: a truncated pepsi can with holes in it and Heet for fuel.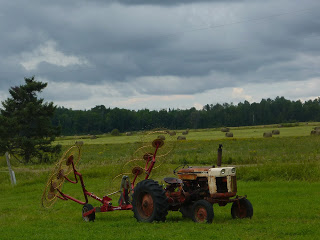 Haying in Wisconsin.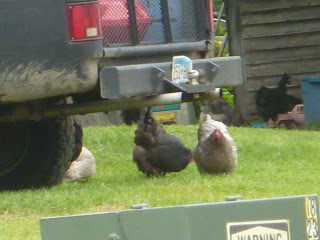 For Jackie!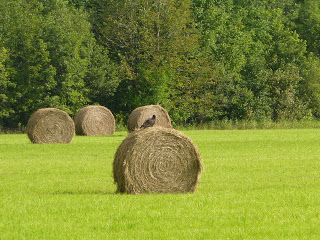 Turkey in the straw.
Rest days are for blogging.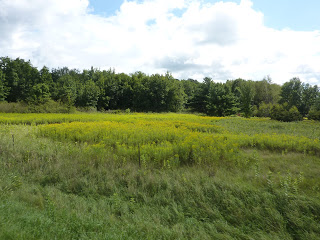 Goldenrod has been our constant companion.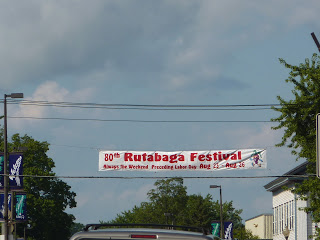 Rutabagy is how they say it in Camden, WI! Sorry we missed this sentinel event; evidently they come from miles around for this festival which has been happening since 1935.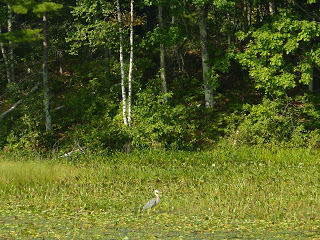 This is for Deb!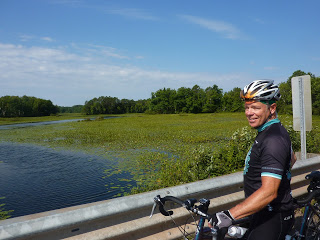 One of 10,000 lakes.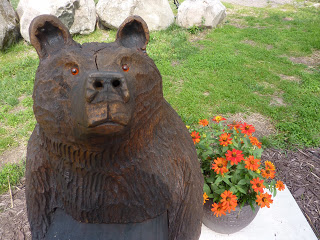 This one doesn't bite.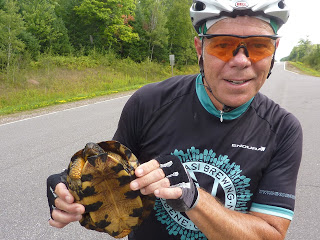 Scott saves another turtle's life.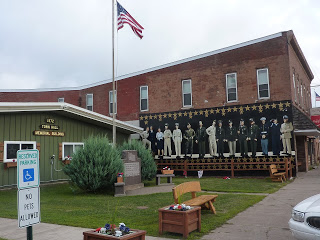 Glidden has paintings of every one of their citizens who has served in the armed forces on walls of town buildings.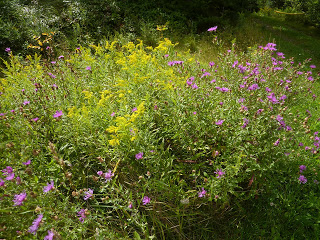 Flowers from the roadside.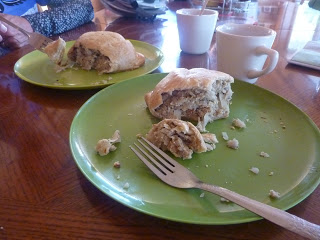 Pasties for breakfast in the north woods of WI.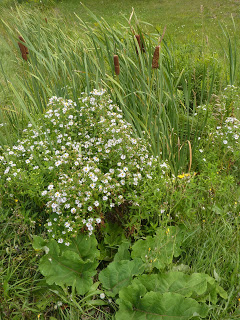 More flowers from the roadside.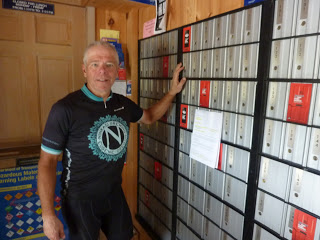 Half of this building was our bunkhouse and the other was the Post Office for Foster City, WI.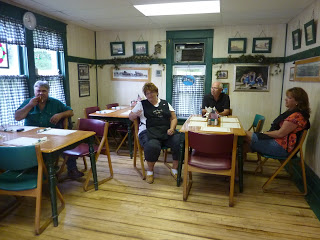 These are all members of three generations living in Foster City.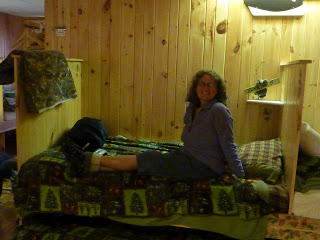 My bed in the 8 capacity, 100 year old bunkhouse.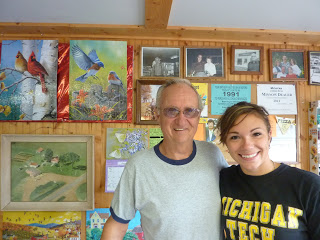 A happy story here – the store was built by this man's father and is now owned by his daughter. The painting behind them on their right is the property as of 1970. You can see a photo of the grandfather who started it all above the girl's head.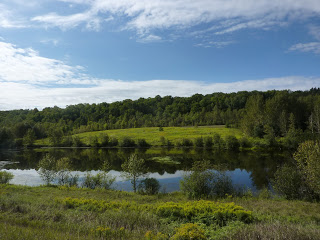 On our way to Michigan.